Product Description
Advantages:
1. Temperature holding system( no need air conditioner room.)
2. Tapping water cleaning system( no need chemical cleaning liquid)
3. Patented Anti-blocking gluing nozzle.

Feature:
1. The main material used is polyurethane.
2. For micro CNC polyurethane foaming equipment effective travel is 1000*8000*200mm(X*Y*Z)
3.Spatial Dimension is2000*1800*1900mm(L*W*H)
4. Use the HT500 hybrid head.
5. The width of the rubber strip after foaming is 2mm-10mm.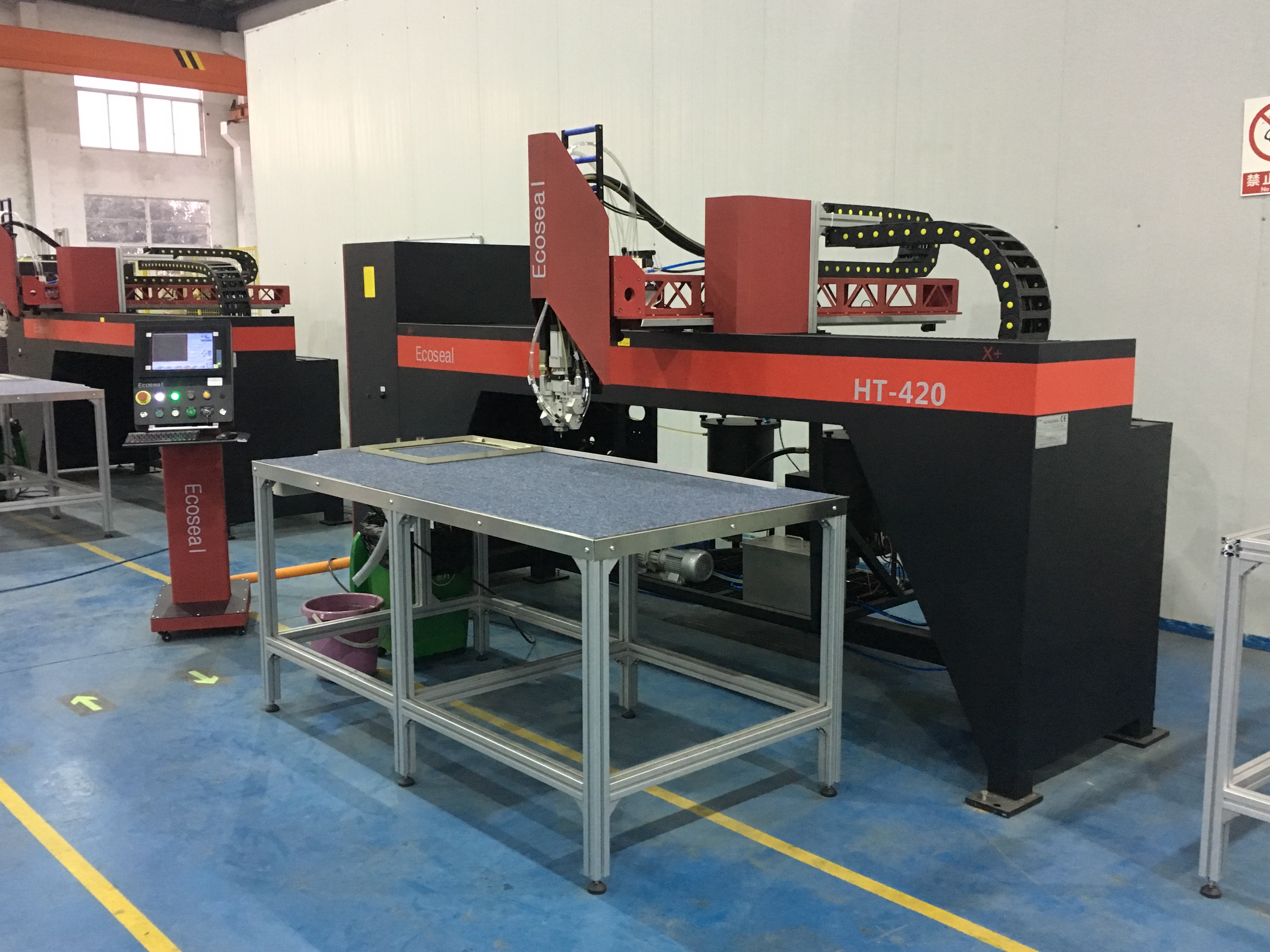 Technical parameter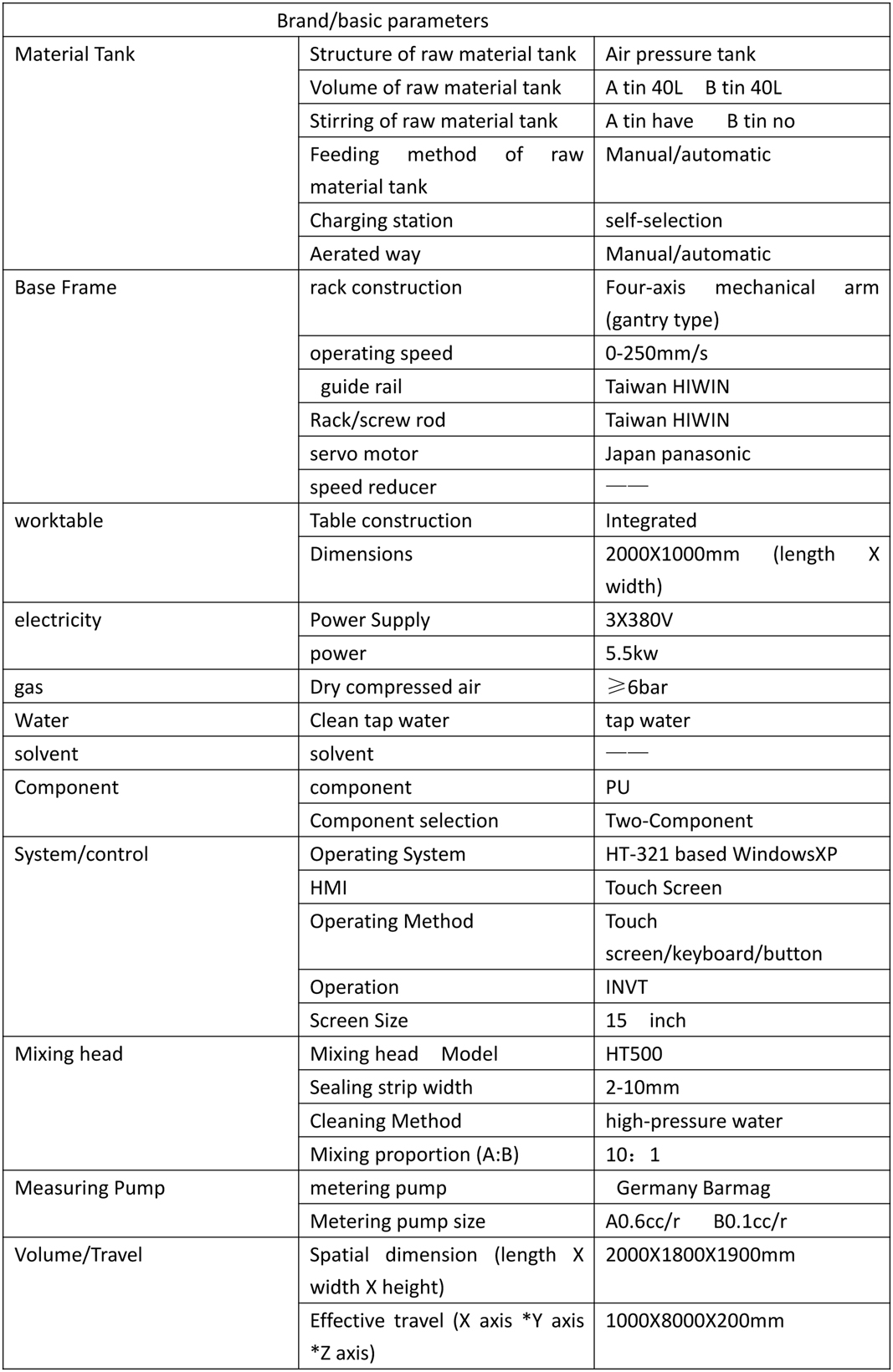 Packing details
1) Applying Anti-Rust Oil
2) Covering with stretch film
3) Covering aluminum air bag
4) Vacuuming air bags
5) Boxing all the pallet
6) Loading to the container