Product Description
Functional feature:
1. Automatic transformer foil winding machine adopts and electrical servo deflection correction system to achieve manual/automatic adjustment of the foil position more conveniently and reliably.
2. Foil Winding Machine adopt an advanced electrical control technology of constant tension to control the tension of the foil and the inter layer insulation, with the features such as quantitive, accurate and convenient control of the tension no mechanical friction. The required tension can be maintained for forward winding, stop and backward winding, ensuring compact coils.
3. The inter layer insulation adopts a cantilever mechanism, convenient for feeding and the mechanism can be pulled out as a whole without guide rails outside the body.
4. Automatic welding mechanism and roll shearing mechanism adopt ball screws and linear guide rails for drive, ensuring the service life and accuracy of the device.
5. High voltage foil winding machine first adopts the all-in-one sing frame, solving problems such as few coil urns and deflection correction lag.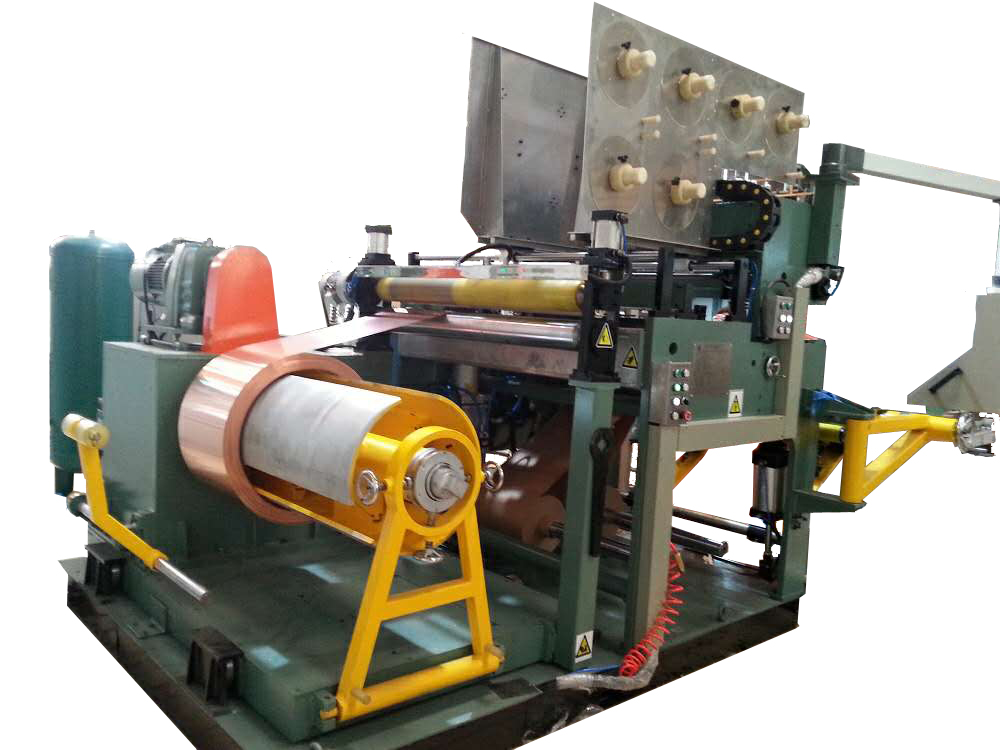 Main Technical parameters of foil winding machine
The Automatic welding mode is Dc pulse argon arc welding/cold pressure welding.
Model
Paramet
BRJ-600
BRJ-800
BRJ-1100
BRJ-1400
BRJ-1600
Foil width of coil (mm)
≤600
≤800
≤1100
≤1400
≤1600
Outer diameter of the coil (mm)
120-600(700)
120-600(850)
150-800(1000)
150-900(1300)
200-1100(1500)
Foil thickness (mm)
0.3-2.5single and double layers
Winding speed
0-30r/min
0-30r/min
0-20r/min/0-30r/min
0-20r/min
0-17r/min
Max tension of foil (single layer)
≤6KN
≤8KN
≤10KN
≤13KN
≤15KN
Automatic welding model
DC Pulse Argon arc welding/cold pressure welding
Deflection adjusting accuracy of foil
≤±0.5mm
≤±0.5mm
≤±0.5mm
≤±0.5mm
≤±0.5mm
Max Tension of interlayer insulation
≤0.2KN
≤0.2KN
≤0.4KN
≤0.4KN
≤0.4KN
Installation capacity
15KW/25KW
20KW/30KW
25KW/35KW
40KW
45KW
Packing details:
1. Packing details
1) Applying Anti-Rust Oil
2) Covering with stretch film
3) Covering aluminum air bag
4) Vacuuming air bags
5) Boxing all the pallet
6) Loading to the container

Customer's in our factory