Product Description
Functional features
Automatic Coil Winding Machinery can complete winding of rectangular, circular and long circular coils.
The forward and backward rotation of the main shaft can be achieved respectively via the foot switch and the control box. The touch screen displays the number of winding turns and has functions such as forward and backward countering and power-off memory.
Frequent transformers, PLC and touch screens used in the winding machine are of domestic famous brands with reliable quality.
All operation handles and hand wheels of the winding machine can be operated flexibly without block age or seizure.
The transmission of the winding machine is stable and the wire arrangement is orderly with high precision and low noise.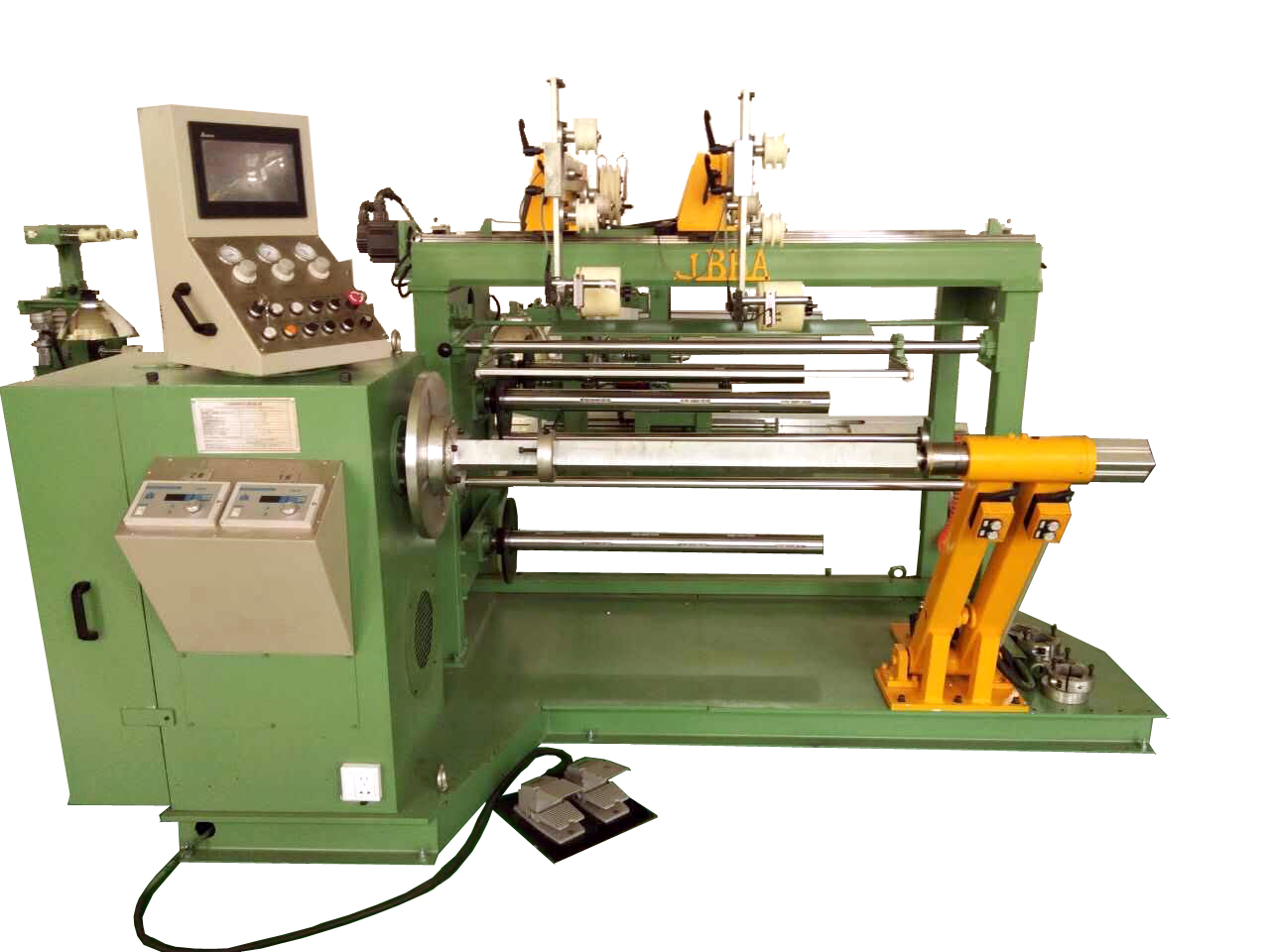 Technical parameter
Model
Paramet

ZRX-600
ZRX-800
ZRX-1100
Height of the coil
≤500mm
≤800mm
≤1100mm
Outer diameter of the coil
≤¢600mm
≤¢800mm
≤¢900mm
Inner diameter of the coil
≥¢80mm
≥¢80mm
≥¢80mm
Speed regulation

mode
Stepless variable speed
Stepless variable speed
Stepless variable speed
Operating speed
0-375r/min
0-375r/min
220r/min
0-375r/min
220r/min
Wire specification
2 flat conductors≤3*12mm
Lacquered Wire:0.3mm-3mm
2 flat conductors≤3*12mm
Lacquered Wire:0.3mm-3mm
2 flat conductors≤3*12mm
Lacquered Wire:0.3mm-3mm
Operating torque
≤300N/M
≤300N/M
≤300N/M
Center height
850mm
850mm
850mm
Center-to-center distance of reel
250-800mm
250-1100mm
400-1300mm
Electrical control system
Touch screen
Touch screen
Touch screen
Winding reel
Square shaft 40*40
Square shaft 40*40
Square shaft 50*50
Rectangular coil diagonal length
≤700mm
≤900mm
≤1100mm
Workpiece weight
≤500KG
≤800KG
≤1000KG
Automatic wire aarraying function
Min. Space of wire diameter adjustment 0.01mm
Min. Space of wire diameter adjustment 0.01mm
Min. Space of wire diameter adjustment 0.01mm
Shipment details:
1. Packing details
1) Applying Anti-Rust Oil
2) Covering with stretch film
3) Covering aluminum air bag
4) Vacuuming air bags
5) Boxing all the pallet
6) Loading to the container